Local finale of the Competition for the best student idea was held on 9th of July, 2015 within the ceremonial hall of the University of Kragujevac. Competition is part of Tempus project WBCInno which we were supporting as the partnering organization with DataStation Innovation Cloud platform.
The Teams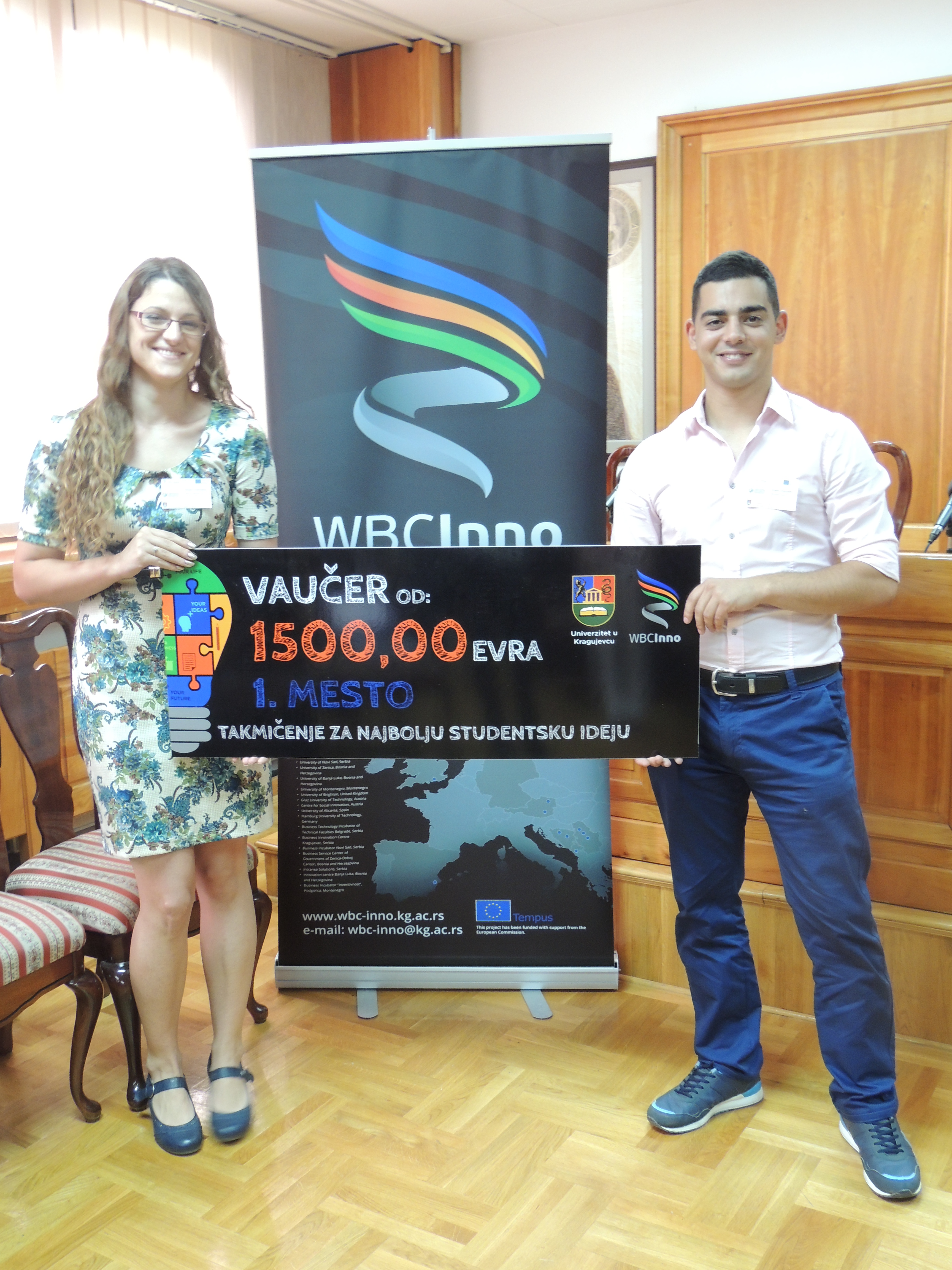 6 teams from 4 faculties got the chance to compete and pitch their business ideas to the 5 judges in the "Dragon's den". Each team got 7 minutes for the presentation, 3 minutes to answer the judges questions and 1 minute to be scored. Teams "Connect", "CSL FTN", "Fantastic four", "Green Chemistry", "Union" and "Finch" presented their ideas in turn to try to win over the judges and the valuable prizes.
The Prizes
First two teams will head off to Graz University of Technology to present their ideas at "StartUp-Spritzer", before they go to defend them in the Regional Finals set to be at Belgrade in September, 2015. The Third team won the 40.000,00 RSD from local sponsors.
The Winners

The title went to the members of the team "Green Chemistry" and their idea "Production of precious and cosmetic oils". They draw a really compelling case for their business, supported with a lot of facts, research and confidence in the final outcome. Second place was taken by PhD student trio from the team "Finch" and their idea "Production of monoclonal antibodies", while third place was reserved for team "CSL FTN" and "Interactive pen" project.
In truth, all teams are winners as they paved the way for all future idea competitions. Which we hope will be many.
Good job!